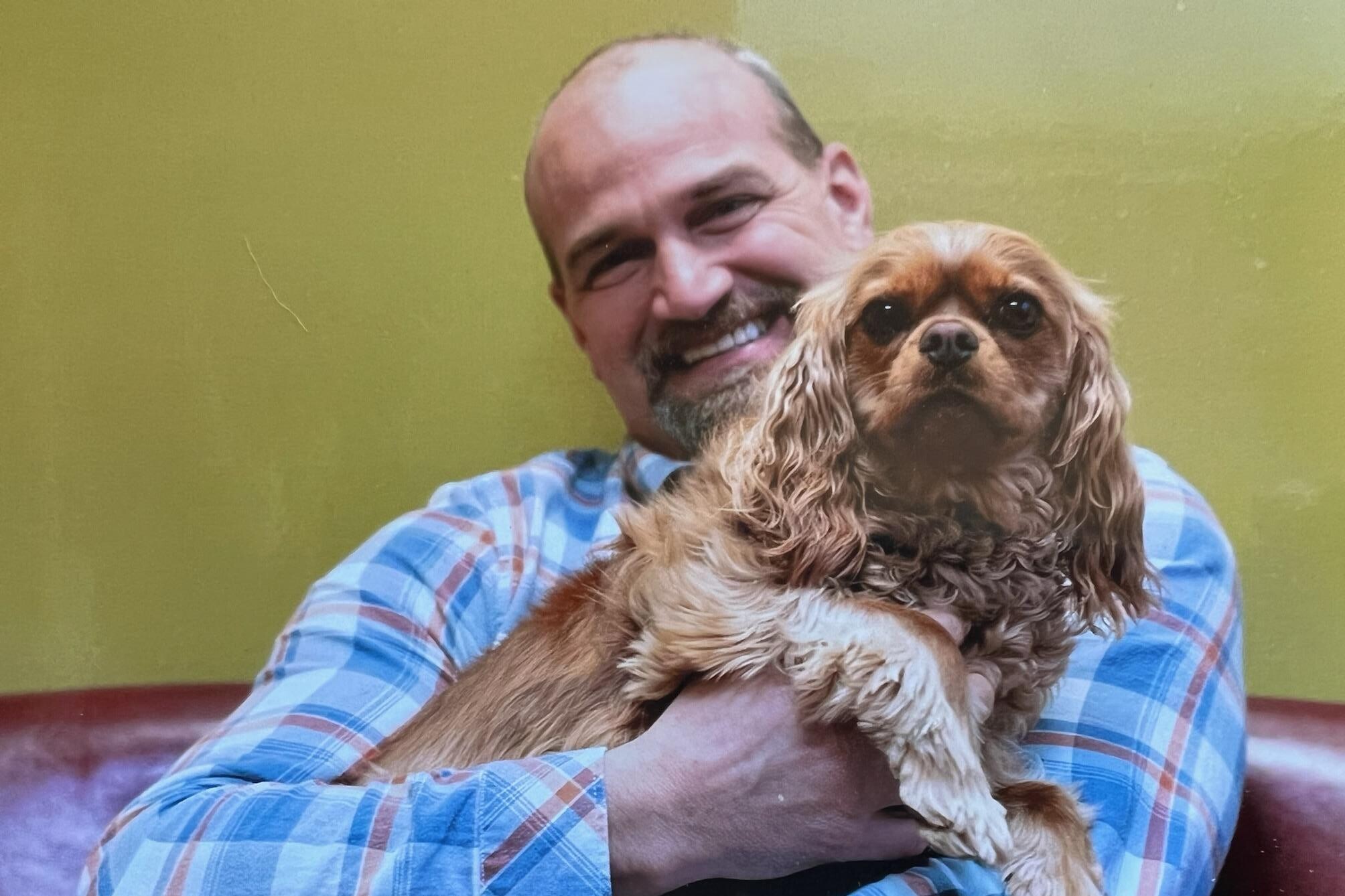 Dr. Nathan C. Heilman, BS, DVM, CVA, VSMT (Veterinary Spinal Manipulation Therapy)
Dr. Nate earned his B.S. from Cornell University and then a degree in Veterinary Medicine from Cornell University in 1997. He graduated from the International Veterinary Acupuncture (IVAS) course in 2004, becoming certified as a veterinary acupuncturist. Since then he has studied Chinese veterinary herbal medicine intensively under the most qualified veterinary herbalists in North America. Dr. Nate, his wife, Thérèse, and their two children, Emmaline and Giles, make their home in New Haven, VT.
Dr. Sam
Dr. Sam grew up in Vermont in Addison county and went to UVM for undergrad. She started at Qi as a UVM junior in 2017 and full-time in 2018 after graduation. Sam went back to veterinary school, this time in Ontario, and jumped back in at Qi between semesters and during holiday breaks. She oscillated between Vermont and Ontario with her travel buddies -- dog, Lu, and cat, Hamilton, but as of Summer 2023 is now back at Qi as Dr. Sam!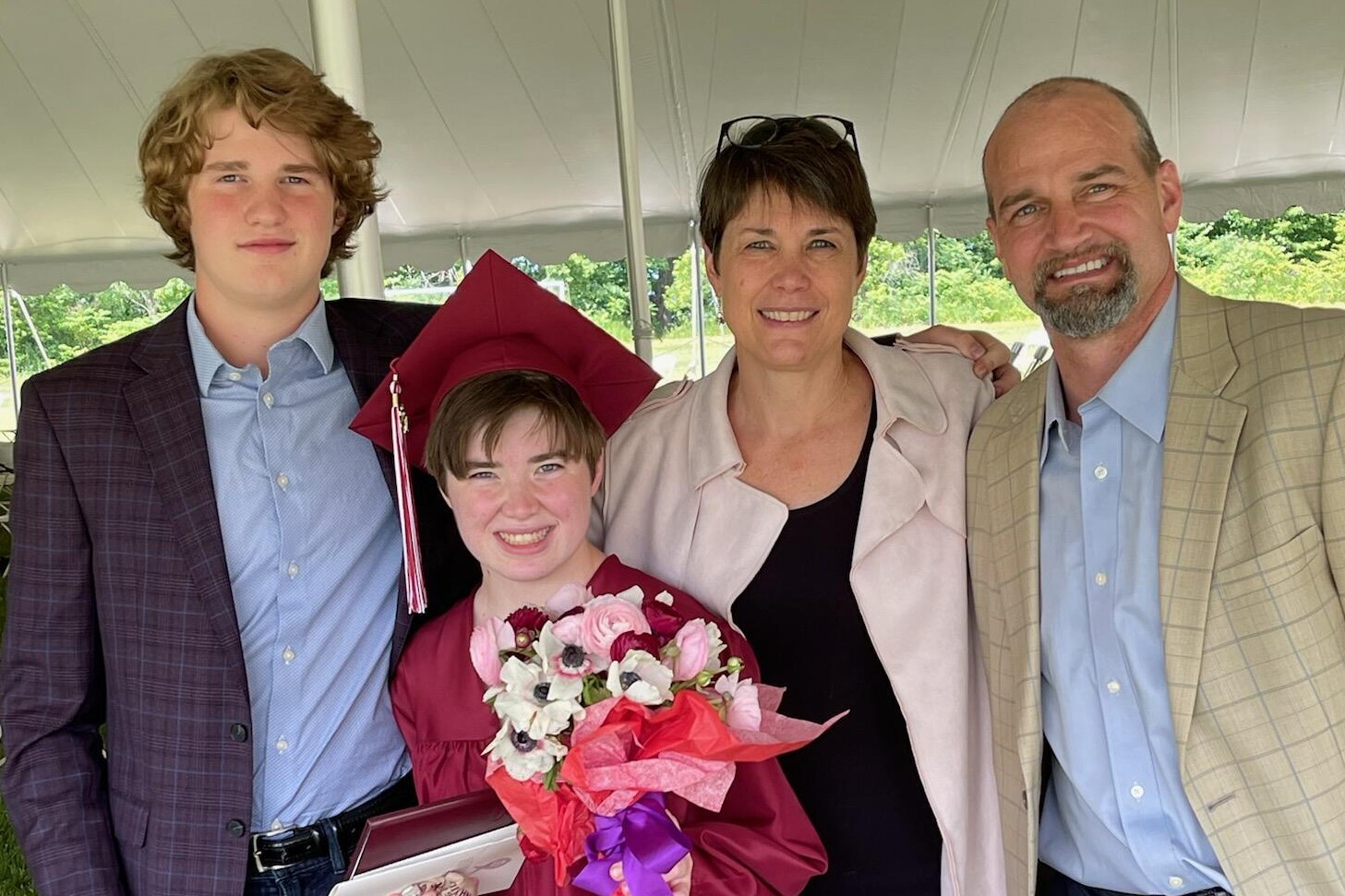 Thérèse M. Fafard
Thérèse received her B.A. from Amherst College in 1984. She and Nate fell in love, first with each other and then with Vermont; they were married at Shelburne Farms in 2000. Thérèse worked for twenty years in the Boston High-Tech/Internet scene before starting her own business consulting practice. This enabled her to work from home, move to Vermont, have kids and be there to raise them (in that order). Thérèse oversaw the build-out of Qi Veterinary Clinic and can be found in the "back office" making salads at lunch or handling the Marketing, Advertising, HR, Insurance and Finances for Qi as well as A Time To Heal Chinese herbal distributorship.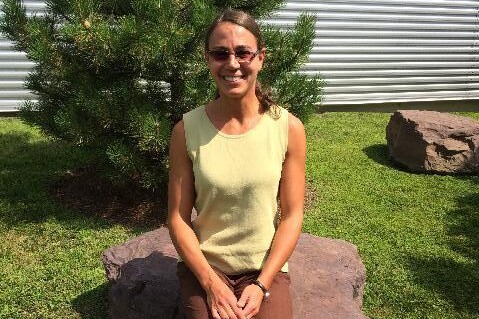 Karena
Karena is a native Vermonter who has been in the field of veterinary medicine since 1997. By passing the national certification exam in 2005, she became a certified veterinary technician. Her primary work passion is all things surgical/dental-related and, of course, spending time with all the four-legged patients. She enjoys trying to make a pet's stay with Qi as comfortable and "fearless" as it can be.
Outside of work, her passions are doing just about anything outdoors. From skiing, skating and sledding to hiking, kayaking and camping (depending on the season), the great world of nature that surrounds us always leaves her in awe- as does the acute power of literally lifesaving acupuncture points!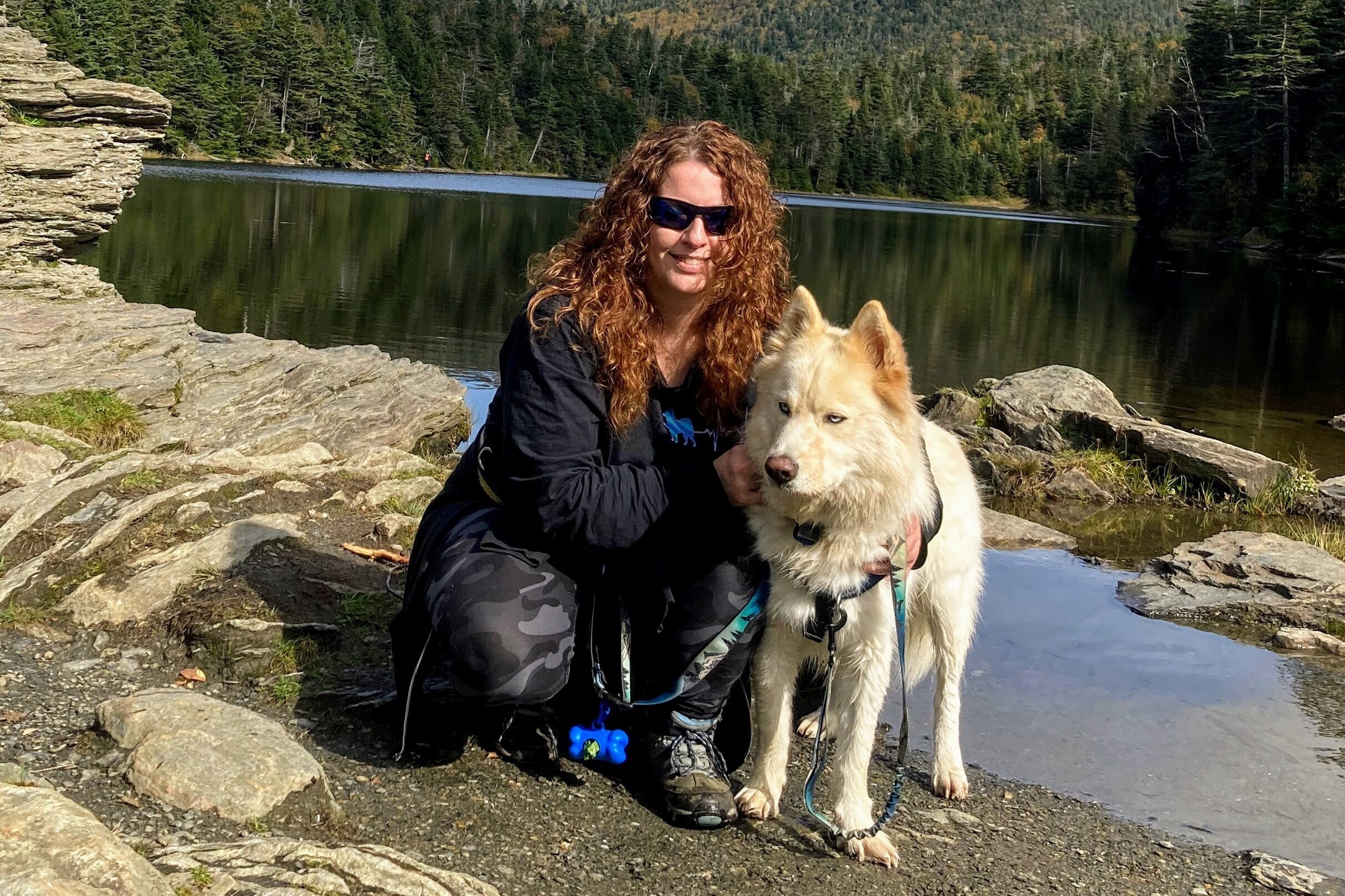 Chris
Christine moved to Vermont in September 2020 from Pennsylvania to seek cooler climate, more nature, and a routine schedule. She worked at a big veterinary hospital with 8 doctors for 19 yrs where she worked 1st, 2nd, and 3rd shifts. She worked with a lot of intensive-care patients, emergencies, and nursed very sick patients back to health when they had long hospital stays. She originally went to art school and has an associates degree in Graphic Design, but changed careers in 2001 when a vet in PA trained her on the job.
In February 2020, Chris rescued a very handsome husky with bright blue eyes named Amaruq from a husky rescue in PA. In her spare time, she likes to hike with Amaruq, read, do yoga, and meditate.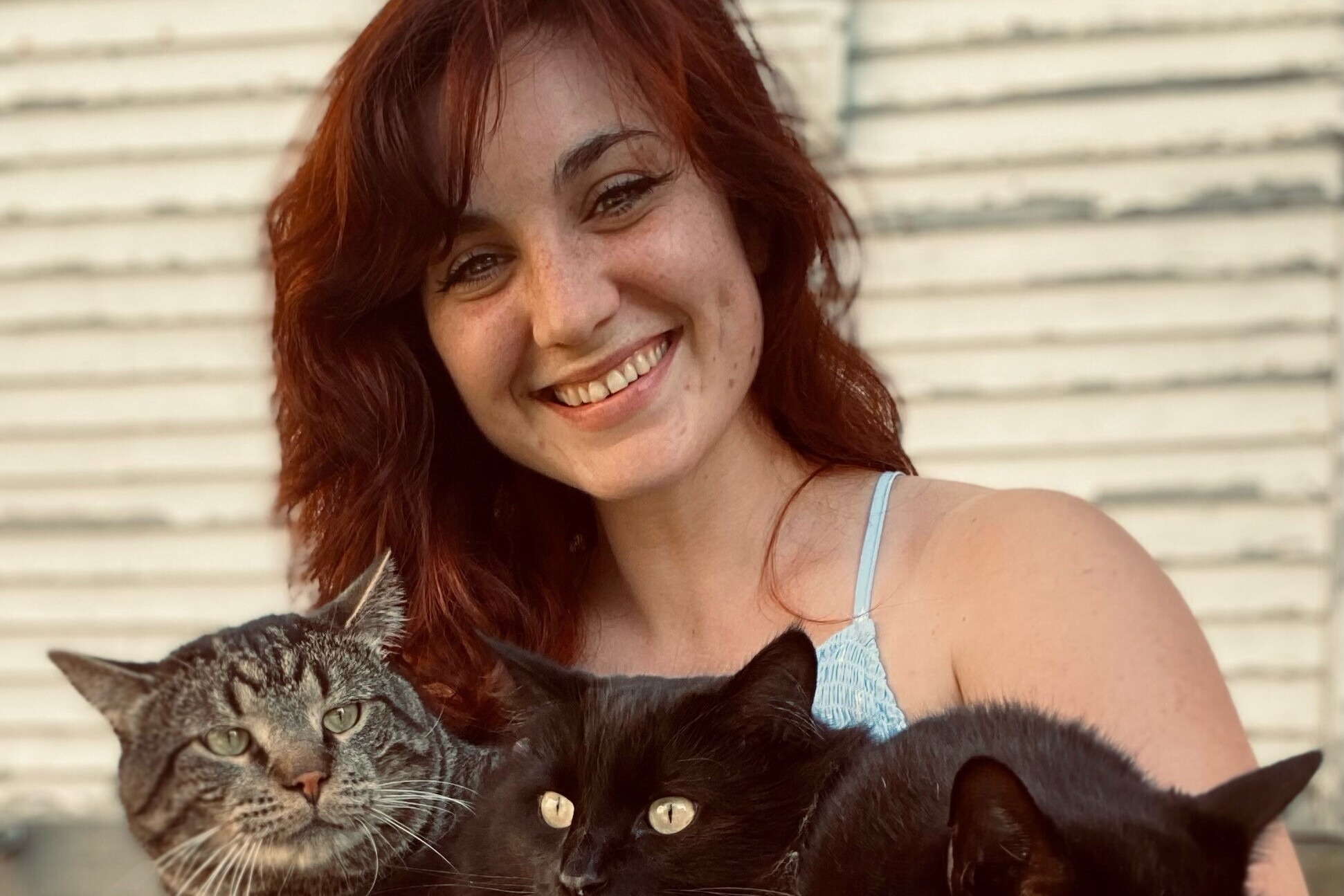 Rory
Rory has always loved animals and is so fortunate to be able to continue to work with them on a daily basis. After working for many years in an animal rescue she decided to pursue veterinary nursing full time. She will one day go back to animal rescue, but for now, she is learning as much as she can to be able to help as many animals as possible.
Aside from a career working with animals, Rory has only 2 goals in life; to live a life like Enya and to be the next Stephen King. She's pretty much achieved the first one already, living alone in a big old house with a bunch of cats. And so, working towards that second goal, much of her free time is spent coming up with strange stories that may, or may not, one day be published.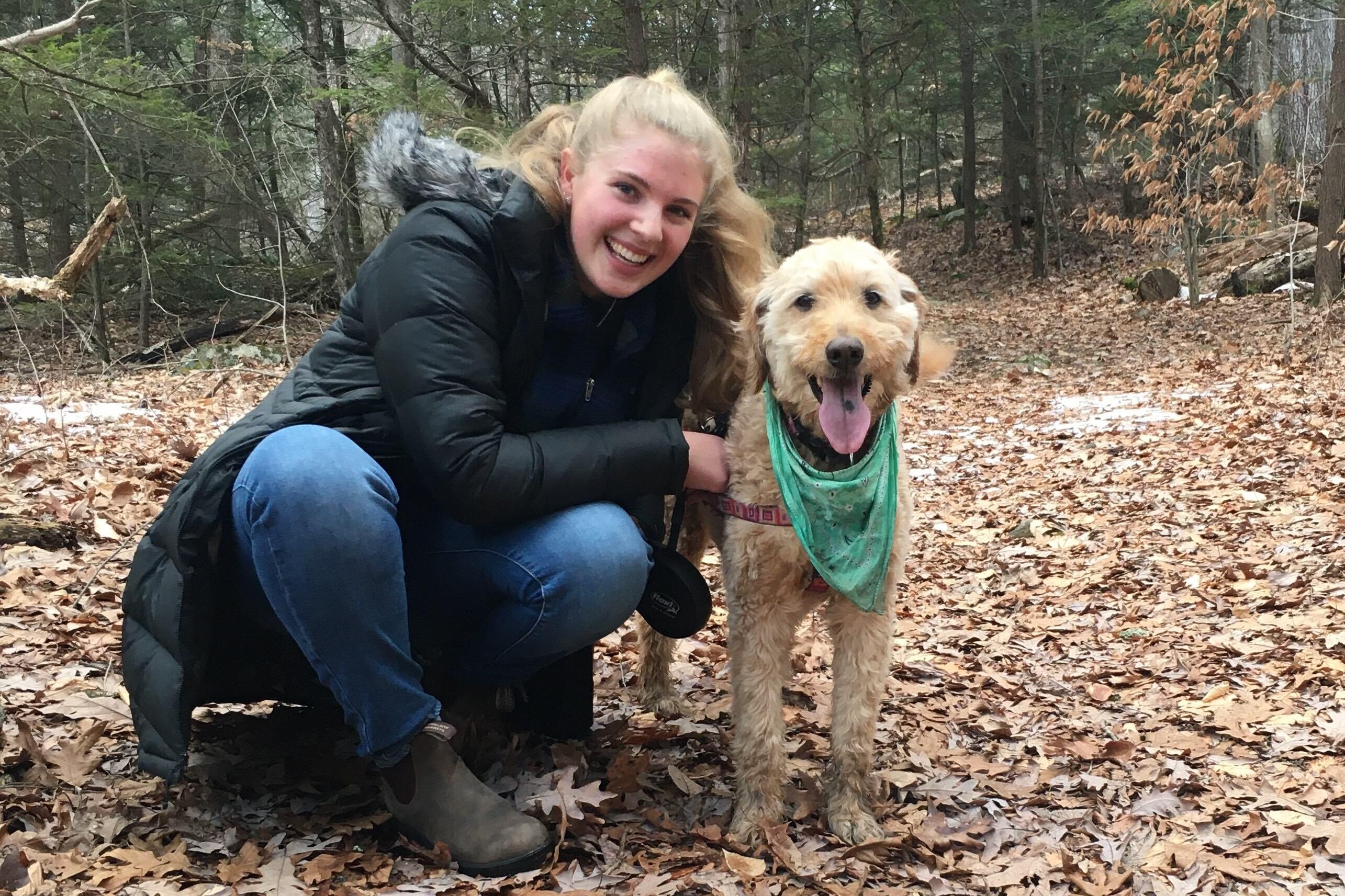 Lila
Lila began her journey at Qi by interning in the Fall of 2020, after being referred to the practice by a client. At that time, she was attending Dickinson College in PA, but transferred to UVM in the Winter of 2021 because Vermont (and Qi!) captured her heart.
Presently, she's working towards her undergraduate degree at The University of Vermont. She will graduate in May 2023 with a degree in Biological Sciences and a minor in Animal Science. Following graduation, she plans to attend veterinary school. Her love and fondness for animals grew from her childhood pet, Sunny, continued with time working at a Nature Center and Wildlife Clinic in her home state of Connecticut, and flourishes at Qi everyday!
At Qi, she serves as a Veterinary Technician - you'll find her giving your animal a hug in an exam room, filling prescriptions in the pharmacy, or studying Chinese medicine in the call center. She loves working at Qi because of the tight-knit team, thoughtful clients, and of course, your precious companions. Here's a little joke from Lila.
Q: What do you get when you cross a Pit Bull and a Shitzu?
A: Can't wait to meet you!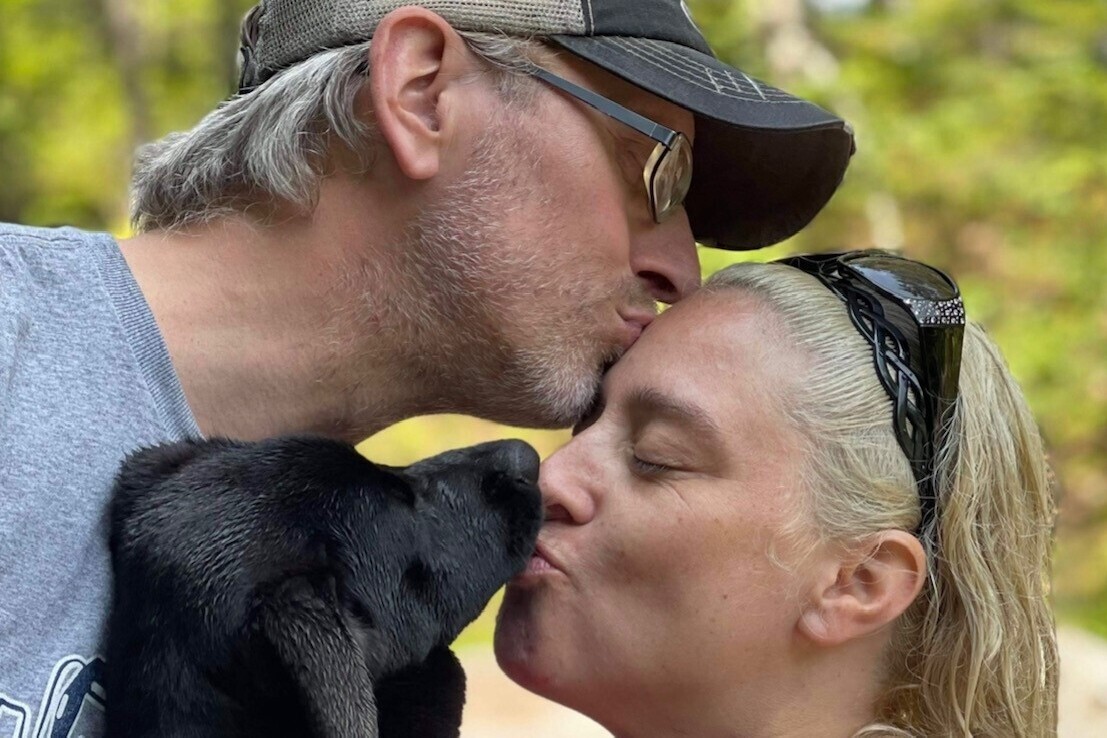 Heather
After serving 20+ wonderful years caring for Seniors with Dementia, Heather is excited and overjoyed to join Dr. Nate's team. She gets to work with some of the most kind, caring, and intelligent people she's ever met and learn more about caring for animals!
She has two sons, but is also an animal mother for sure! She has 4 cats, 2 birds, 2 bunnies and 2 dogs and is also an artist, and an adventurer. Her husband and her love to hit the Green Mountain Forest Trails in their bright-green Jeep whenever they can along with her Jeep-Dogs. She grew up on a sailboat in the Virgin Islands and lived in Hawaii for a time with her native Hawaiian family before finding her true home here in Vermont.
A Holistic Approach to Pet Healthcare
Become a New Client.